BMW E46 M3 CSL Vanos Overhaul
Our S54 (E46 M3, M3 CSL, Z3M, Z4M) Vanos Overhauls come in various difference stages depending on how many 'upgrade' parts you would like.
Vanos Overhaul - Option 1 - £1450
Beisan S54 Vanos Seal Kit
Beisan S54 Sealing Plate O-rings
Beisan S54 Anti Rattle Kit
Re-Drilled S54 Oil Pump Disc
BMW Hydraulic Valve Block & Integral Coil Pack (£560 on it's own).
BMW Chain Tensioner Guide Rail
BMW Vanos Gasket
BMW Upgraded Cam Hub Bolts
BMW Vanos Gearbox Hex Bolts
Vanos Oil Pressure Line Seal Rings
Carry out S54 Engine Timing using our Genuine BMW S54 Special Tools
Carry out Vanos Test(s) using BMW DIS or ISTA, once engine at correct temp'
Carry out roadtest, QC checks, and check Vanos functionality.
Vanos Overhaul - Option 2 - £1615
Option 1 list as above, PLUS:
Beisan S54 Nylon Chain Guide
BMW S62 Diaphragm Springs
BMW Coil Pack Bolts
BMW Vanos Filter
Optional extras to consider:
Beisan Exhaust Cam Hub £474.
Valve Clearances £96 (any shims required are charged additionally at £3.60 each).


(All prices include parts and labour and VAT).
We require a £100 deposit to make a Vanos Overhaul booking.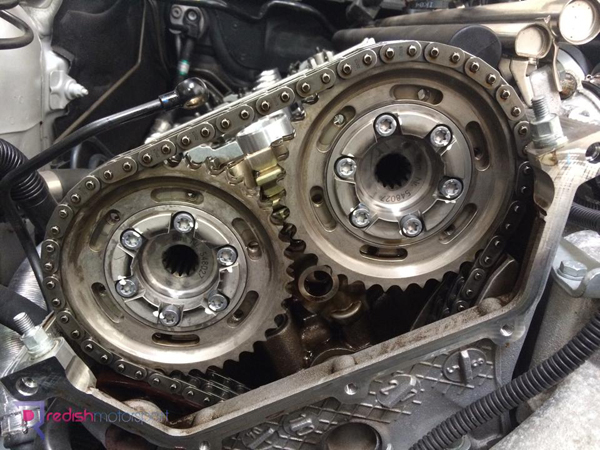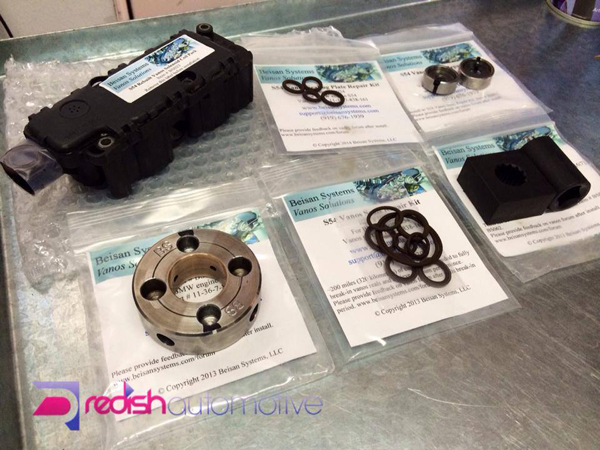 More details to follow.....
Whilst we're updating this page, feel free to browse our Facebook page www.facebook.com/redishmotorsport to see examples of our work and in particular our E46 M3 CSL Vanos Overhauls