E46 M3 CSL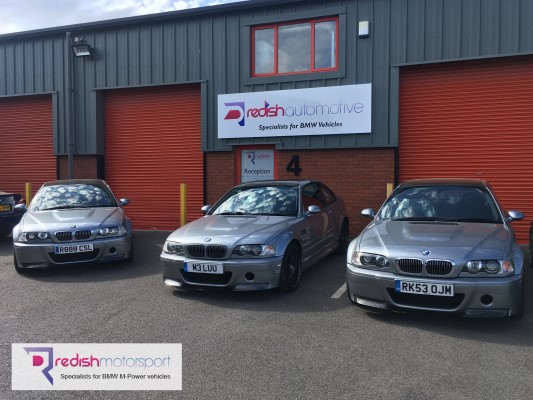 At Redish Motorsport we are one of the UK's leading BMW E46 M3 CSL Specialists and widely recognised as offering outstanding CSL-specific care and attention.
CSL owners come from all over the UK to have us take care of, look after, and generally maintain their CSL's.
We see a wide range of CSL models with varying mileages and usages whether they be 20,000 mile investment-only examples needing general (but specialist) servicing, right up to 100,000+ mile every-day-usage examples needing maintenance and repairs.
Use the search term 'Redish CSL' to read reviews on CSLregister, see our
CSL Restoration Videos
on Youtube, and generally understand our approach to specialist care for these iconic models.
Please call us on 01179 781889 (or workshop mobile 07928 345724) to talk with CSL-knowledgeable Service Manager Simon Edwards, or CSL-technician James Redish.
Alternatively, you can email us on info@redish-motorsport.com