E46 M3 Driveshafts
In early 2021 BMW caused a stir when they discontinued the BMW E46 M3 Driveshafts:
33.20.7.839.467 - Driveshaft Left = NLA (No Longer Available).
33.20.7.839.468 - Driveshaft Right = NLA (No Longer Available).
Fast forward a few month to summer 2021 and BMW have made the E46 M3 Driveshafts available again.
They are now under a new part number but still made by GKN - the original manufacturer of the E46 M3 Driveshafts for BMW.

The new E46 M3 Driveshaft part numbers are as follows:
33.21.7.839.465 - Driveshaft Left = £550 including VAT.
33.21.7.839.466 - Driveshaft Right = £550 including VAT.
(Making that a retail price of £1100).
Redish Motorsport have secured 10x Genuine BMW E46 M3 Driveshafts (5x Left and 5x Right).
04-08-21:
Limited stock due to another WORLDWIDE BACKORDER on Left Driveshafts at BMW Germany.
Left Driveshafts due into BMW Germany end of September 2021.
Price:
We are offering these at an introductory offer of £890 (including VAT) for a pair.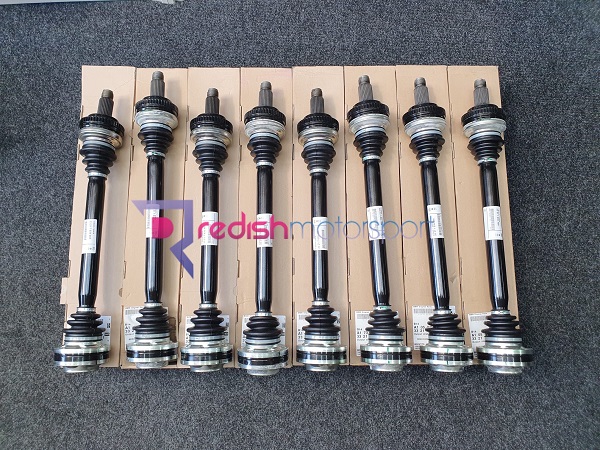 (BMW only had 8 in stock when we secured a bulk order of 10 units. Hence 8 pictured here).
(2 final units followed a few days after this picture was taken).
What are the Postage options?
P&P within the UK will be £25 due to the weight and size.
(We can only supply within the UK currently).
How long will this special price offer last?
We are offering the E46 M3 Driveshafts on a first come first served basis as we cannot guarantee we can get any more at this lower-than-retail price.
How can I place an order?
Due to recent card fraud on telephone orders, we are only able to accept Bank Transfer for the E46 M3 Driveshaft(s).
If you would like to place an order please call us on 01179 781889, or email us on info@redish-motorsport.com, and we will send you a ProForma Invoice with our BACS details for you to make a payment.
How will my driveshafts arrive?
Your driveshafts will be in their individual Genuine BMW Boxes labelled with Genuine BMW Stickers to show their authenticity.
These are then packaged inside a Redish Motorsport branded transport box.
Surcharge - Can I keep my old driveshafts?
Currently, BMW are not 'surcharging' these new driveshafts which means you are free to keep your old Driveshafts!
The old part numbers were 'surcharged' as BMW wanted your old driveshafts in return.
In the future it's highly likely BMW will re-introduce the 'surcharge' scheme to demand your old driveshafts back in the future as and when their cores and spares run low.
So currently, the end users (you) are financially better off as you can keep your old driveshafts - or sell them to recoup some money!
Why would I want complete new Driveshafts?
If original, an E46 M3's Driveshafts (and drivetrain) can be 15-20 years old now.
We find multiple E46 M3's with excessive CV Joint 'play' every week.
Excessive 'play' can be from a mixture of worn CV Joints and/or worn splined ends.
BMW do not, and never will, sell the Outer CV Joints as they are under licence with GKN.
Excessive 'play' contributes to driveline slop and the notorious 'M Clunk'.
Corrosion builds up on the shaft and CV Joints causing an unsightly look for OEM/restorations.
Corrosion commonly grows underneath the ABS Ring and expands it until it hits the sensor.
CV Joint grease commonly breaks down into an oil consistency which further wears the CVJ's.
CV Joint Case Caps commonly leak grease/oil which sprays around causing an unsightly mess.
Will this cure my driveline slop and 'M Clunk'?
This depends on the condition of the other components on your E46 M3.
Don't forget another common area to wear is the Differential. Rebuild details here.
If you Diff is original you'll still have play within the driveline.
If you Diff has been overhauled but not with the GKN LSD modification you'll still have play.
If you Propshaft is original (regardless if CVJ is new) you'll still have play on the splined end.
If you Subframe Bushes are original you'll still have slop in the driveline.
If your Diff Bushes are original you'll still have slop in the driveline.
If you Diff Bushes have been changed for Polyurethane you'll certainly have more NVH issues.
If you RACP Internal Spot Welds & MIG Welds haven't been repaired this will also contribute.
The moral of the story is: check the entire condition of your E46 M3 due to age, mileage & wear.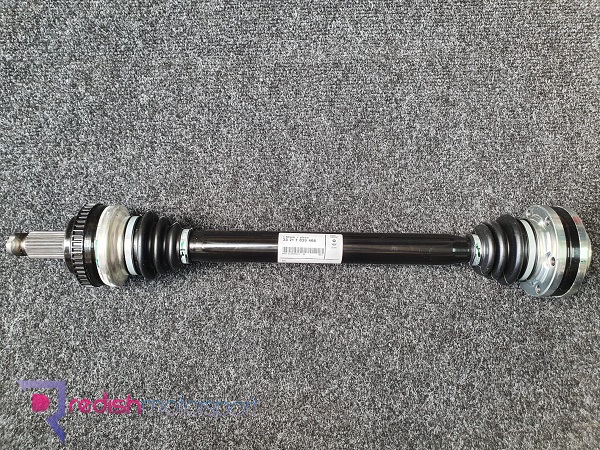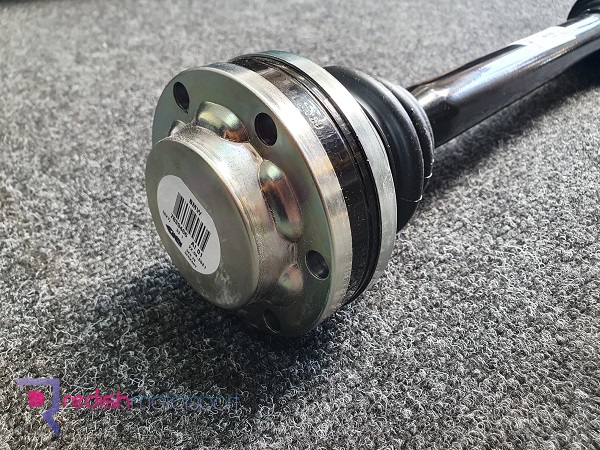 (Date stamp/sticker showing April 2021).