E46 Fuel Tank & Brake Pipe Restoration Bracket Sets
(Designed & developed by Redish in November 2020)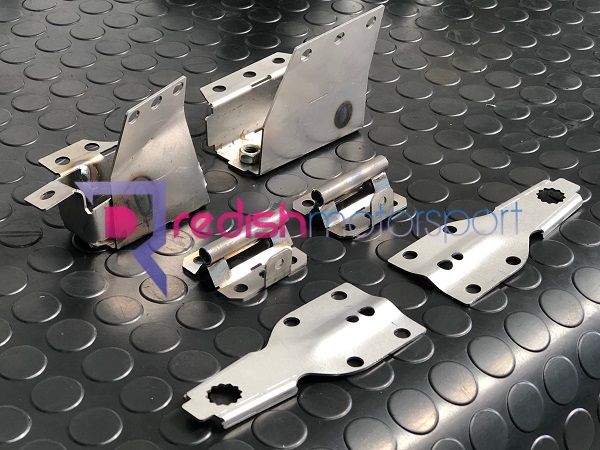 INTRO:
The BMW E46 Fuel Tank & Brake Pipe Brackets at the rear of the car are another common place for corrosion to grow and eventually weaken the bracket and parent panel.
BMW have never offered these 6x brackets as separately available to order.
Therefore, up until now, we've all had to re-use the old brackets and 'make do'.
Back in 2020 we started the process of replicating these commonly required brackets and we're pleased to now offer them to the world.
Now we're offering them direct to you the end user for your own project and to help provide continued support to the E46 community, not to mention help keep these fantastic models on the road for longer.
PRICE:
Shipping prices vary depending on destination.
The prices below include 6x brackets and the shipping costs.
(This is the total price).

UK: £125 GBP.
Europe: £135 GBP.
USA/CAN £145 GBP.
AUS/NZ £155 GBP.
Asia £155 GBP.
BACK IN STOCK & READY TO SHIP
(As of 9th May 2023 all brackets now come zinc plated in a yellow passivated finish).
As featured in the recent Auto Alex video (link below)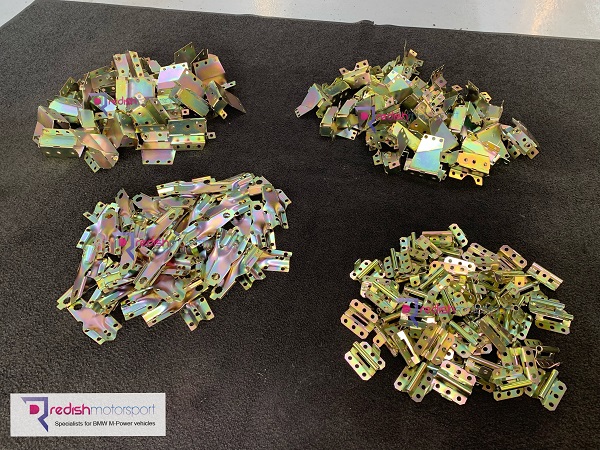 TECH INFO:
(Designed & developed by Redish in November 2020)
If like us you are aiming for a corrosion-free E46 underside, you would have probably come across the 6 brackets at the RACP area responsible for securing the Fuel Tank and Brake Pipes.
Even if you don't have much surface corrosion present on these brackets, you'll be amazed how much trapped corrosion can be hiding underneath these brackets - just look at our videos below.
We started out by purchasing a brand new Genuine BMW RACP (Rear Axle Carrier Panel) and drilling out the spot welds to remove the 4 rear brackets (2x Fuel Tank, and 2x Brake Pipe).
We then sourced an excellent condition 325i with low miles and almost zero corrosion to get us the 2 front brackets (2x Fuel Tank).
Then we used a 3D scanning system to read generate a CAD image of the 6 individual brackets.
We then reverse-engineered male & female tooling dies to be able to create the OEM shapes: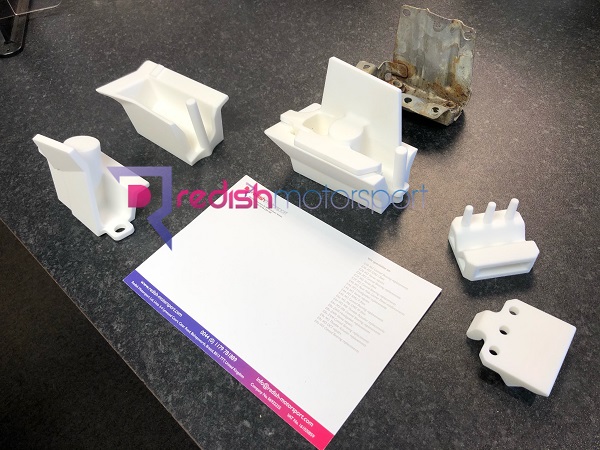 We prototyped with several options and once we completed our design they were laser cut out of 1.5mm CR4 steel: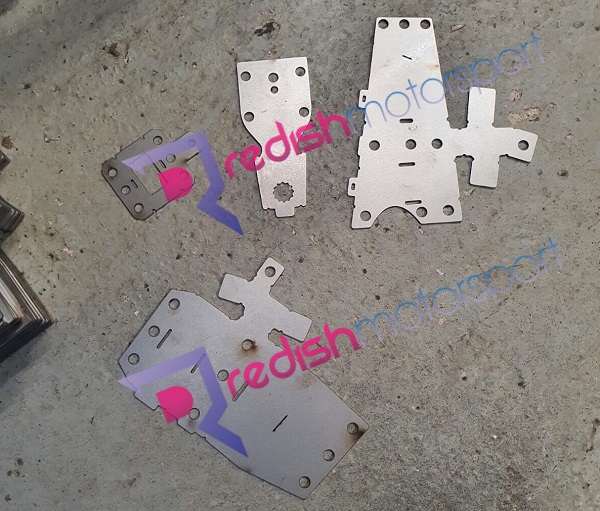 The laser cut 'blanks' were one-by-one loaded into the tooling dies and pressed into shape.
The Fuel Tank REAR brackets have 2x M8 Nuts internally welded, and are also box-welded as per the OEM shape.
They come with laser cut holes in the similar locations to the OEM spot welds to allow easy plug-weld application.


INSTALLATION TIP:
Apply Weld-Thru primer on the 'contact' points of where the new brackets and RACP meet.
Once welded, make sure you aim your primer/paint/sealer inside the intricate areas of these brackets (one thing BMW didn't do).
Then, when paints/sealers are cured, apply good amounts of cavity wax inside and around the brackets (another thing BMW didn't do).
This should see your brackets lasting far longer than the OEM BMW items.
FAQ:
Will these fit my E46 ....... model?
Yes, these will fit ALL E46 models whether it's a 316i Touring, or an M3 CSL.
My region is not listed on the PayPal Button - how can I order these?
If you region is not yet listed on the PayPal Button, please email us on info at redish-motorsport.com and we'll be able to help you.
PICTURES:
Fuel Front Brackets: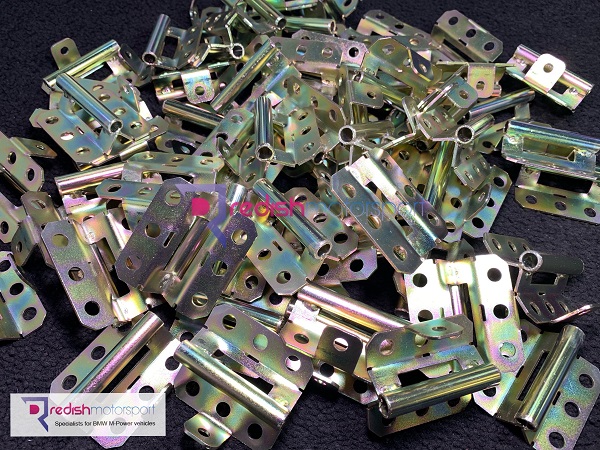 Brake Pipe Brackets: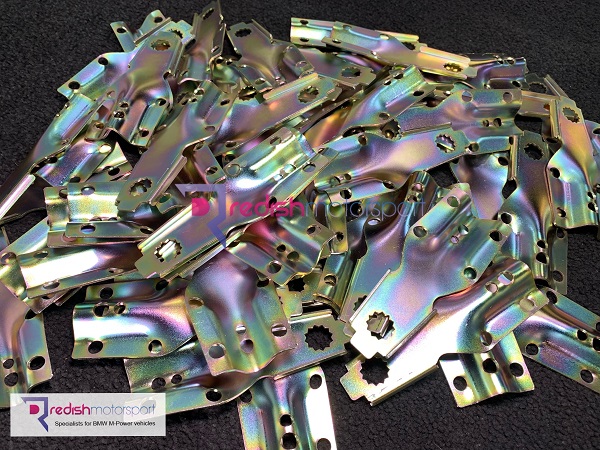 Fuel Rear Left Bracket: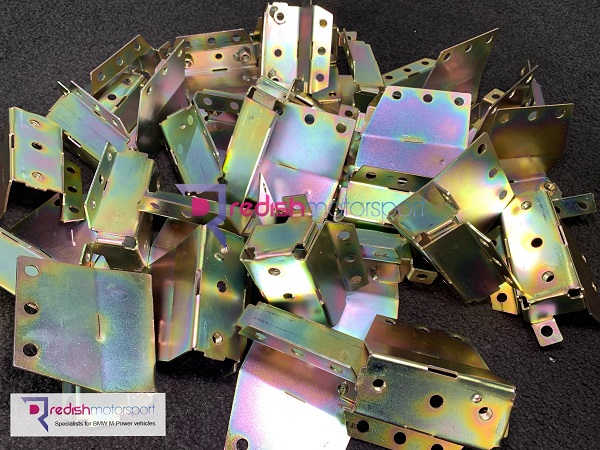 Fuel Rear Right Bracket: