E46 M3 Touring
The unicorn M3
Back in 2016 BMW released pictures of a secret project they started in 2000 known as:
'BMW M3 E46 Touring Concept'
There was a famous leaked picture of it stored in BMW's secret underground bunker years back and although we knew it was an M3 Touring, nobody knew any more about it.
Did it have the quad exhaust?
Did it have the S54 engine?
Did it have an SMG or Manual gearbox?
Did it have a unique interior?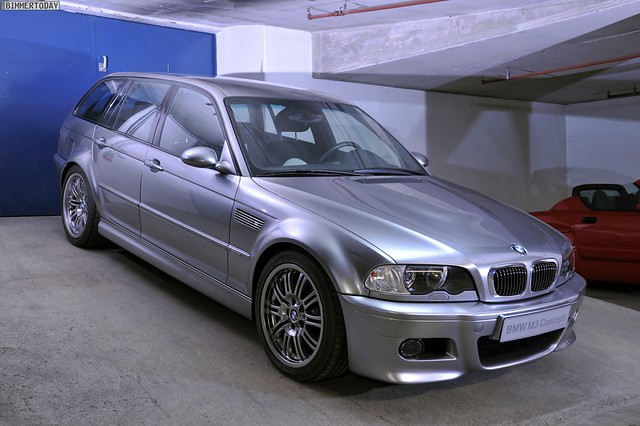 You can read more about this project on BMW-M's own website now HERE.

Over the past few years it's been out in the world just a handful of times for press photography and interesting events - but ultimately remained locked away.
Back in 2022 BMW M included it in their teaser to show the developenment of the first ever official M3 Touring (G81) due to go into production in 2022 for early 2023 delivery.
(They also let slip they'd been testing a G81 M3 Touring during winter 2019 in Sweden).


Also, in 2022 the BMW M3 E46 Touring Concept made an appearance in the BMW Museum for the 50-year BMW M celebrations.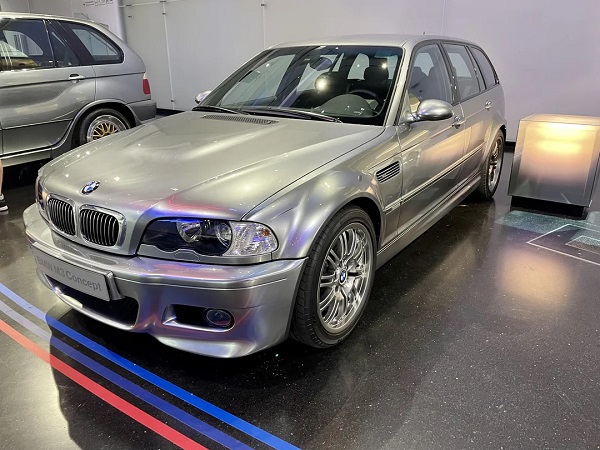 With these more recent public sightings, people have been able to view some of the small details and answer those important questions.
The main ones being, is this just Silver Grey (A08) paint finish?
No, it appears a satin finish and BMW are now calling it 'Chrome Shadow metallic'
Was it Manual of SMG?
It uses a Manual Gearbox (which should be the regular S6S420G).
Did it have genuine wide arches like the regular M3?
Yes it does, and they appear to be fully metal constructed.
What interior did it have?
It has a unique hybrid mix of Alcantara and Light Grey 'F1' material making a two-tone effect.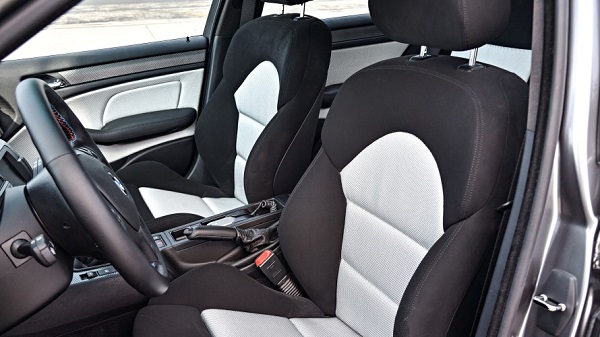 Now, we're building our own.


Follow our progress on our YouTube channel: Redish Motorsport and be sure to Subscribe and hit the Bell icon to receive notifications of our weekly video releases for our channel.
(We've recorded Parts 2 and 3 and are currently editing those videos).
Our E46 M3 Touring will be a close copy of the original concept version with a few personal touches which will be revealed at certain stages during the video series.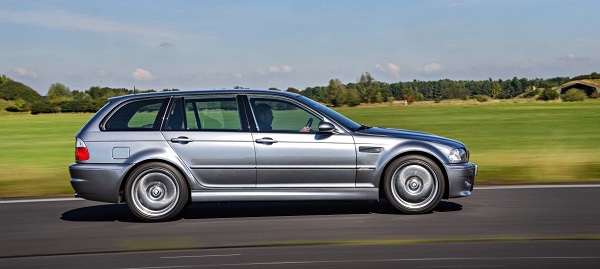 -------------------------------------------------------------------------------------------------------------------
Also, as a separate project we're helping YouTuber Alex from AutoAlex Cars with some of the complex chassis jobs his own E46 M3 Touring project:
Alex dropped his 330i Touring to us recently and we've made a start on the underside: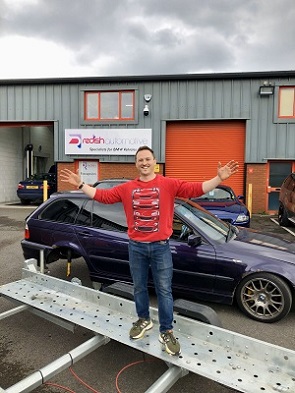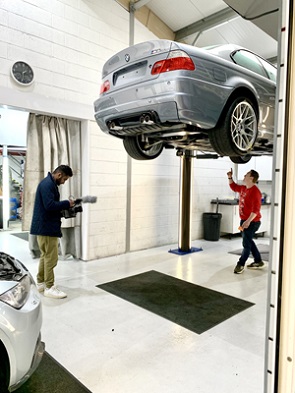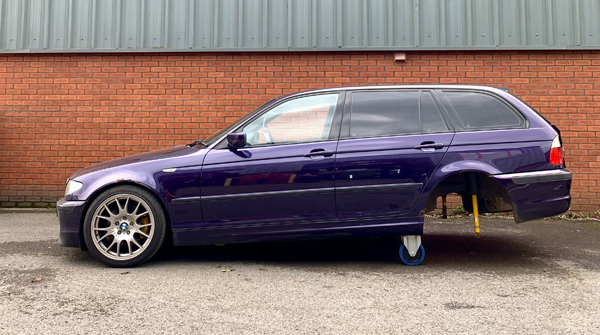 Follow Alex's journey:
Instagram: @AutoAlexCars
YouTube: @AutoAlexCars